*---NEWS---*

ALL OUT Youtube

VISIT : YOUTUBE ALL PAGE

*END*





Visit wordpress and call for action :


Click below for action :




Vietnam travel expert
Hanoi Noi Bai Airport - travel
Arrival at Hanoi Airport
How to avoid the Tourist trap and fares extorsion
A)
Go to section B of the Domestic airport. Locate the elevator go to level 1, leave the airport, cross the road to second, take right

You will notice a number of minivans. Note : They want to cheat you by calling fares which are not official.


B)
Leave them, continue on your right, till you see the Vietjet minivan ( Newer van ). Vietjet as the only company has published the official fare : 40000 Vietnamese Dong. Insist on paying the official fare to downtown. Take the bus ( you may wait 15 min)
C)
DO NOT LET THE OTHER MINIBUS DRIVERS intimidate you. They will try to mislead you. Anything from 100 000 to 200 000 Vietnamese Dong is quoted. Depending on how you appear to them.


( The question here is not whether or not you have money to pay, rather it is a question of honesty. More often than not passengers pay up and contribute to the Mafia rackets expansion, much to the detriment of other passengers.)


We always insist to pay the official rate, sometimes ut is a tedious task
though.


In fact this is only is a first negative experience when arriving in Hanoi. All Taxis want to make a killing when they notice a foreign passenger, a potential victim, someone to rip off.


NoiBai To Downtown Hanoi
The Minibus will take you to downtown to Hanoi. Most passengers will either stay in the Old quarters or nearby Hoankiem lake. Show the driver or Vietnamese speaking passengers your destination, they will communicate to the driver your destination.

Finally when the driver stops for you, get down, and haul a taxi - preferably Mai Linh, ( others are possible ). If you have your address in Vietnamese ready, you are better off : Show the driver - and insist on ' METER ' fare.

The driver will understand, if he acts as if he does not know, take another one.

Now what is important,if you have a GPS ( mobile phone ), use it. Put your present loation and your destination. Follow the Taxi when he drives on. Check if he drives in direction to your Hotel or destination, if not, tell him immediately you won't pay if he drives in circles, be bold it works.

The GPS will give you a guarantee to go the correct route. You will be surprised : Sometimes it costs as little as 30000 Vietnamese Dong and you are at your target address.

Cost for all this : 70000 Vietnamese Dong versus 400 000 Dong as proposed in Trip Advisor - ' 20 U.S.$ is money well spent ' You ought to be kidding. Here we are talking of a difference of +600 % !!


The rest is up to you. If you give in to the initial offers the racket will never stop to extort and cheat passengers at the airport.

Whilst Vietnam has an incredible appearance to me and other travelers, this very aspect is very negative and should be avaoided at all costs.

All drivers are in the racket, except the Vietjet drivers. Even the official Vietnam Airlines minibus drivers are part of the Airport Mafia.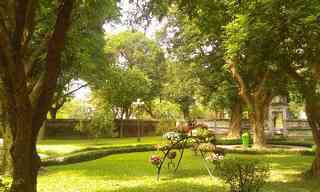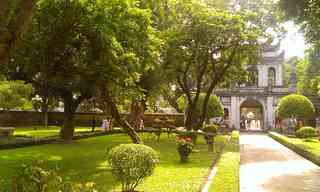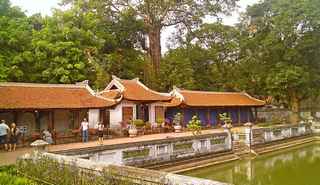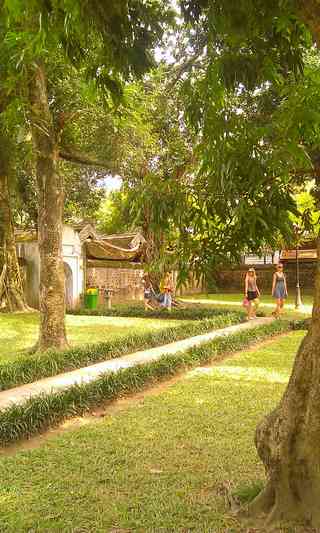 CLICK VIDEOS

---
Design by